Motor Vehicles Act, India for Android Devices
The COMPLETE MVA - Motor Vehicles Act (India) Free Version presented in a readable and searchable format. Divided concisely into Chapters and Sections and containing the full unedited text of all the 222 Sections and Two Schedules*. Everything is Searchable. Scroll through sections by Volume Keys. Current Path is always displayed on the top. This version is AD SUPPORTED.

A MUST HAVE for every Indian, Lawyer and Advocate... and others alike. This is the ONLY app containing the Motor Vehicles Act with so many features.
- Full, unedited Section Content of all the 222 Sections and Two Schedules*.
- Divided into Chapters and Section Lists.
- Searchable (Search Key)
- Themes, Social Features (Facebook, Google+, Twitter) - Likes/Shares/Views/Comments
- Display's Current Path in every Screen and in every Section so that you know where you are.
- Search in MVA and all Central Acts (Requires Internet).
- Search by Section Content or Section Title
- Saves Previous Search State
- Navigate Indexes by Trackball/D-Pad
- Scroll through Sections by Volume Keys
- Tablet Screens Supported
- Neat Presentation in the form of Heading and Description in every Screen
- Text size can be increased/Decreased for Section Content.
- Aesthetic Reading Experience
- Low Memory Resources required
- A good way to learn about the Motor Vehicles Act
- Helps Improve the Productivity of people who refer the IPC regularly.
- Share Section Title, Content or both through SMS, Email or any text related application.
And many more!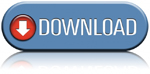 APSRTC Bus Information System
Andhra Pradesh State Road Transport Corporation (APSRTC) is the public transport system in Andhra Pradesh, India. As of now, there is no way that a user can search all the Bus Schedules & other information on a computer. All we can find is a sheet/map containing jumbled or printed information.
ABIS (APSRTC (Hyderabad) Bus Information System) solves this problem by organizing and presenting all the information in a searcheable manner. The Route-No's, Bus Nos, Source and Destinations, Via places, etc are some of the search criteria.
Open Source Application can be found here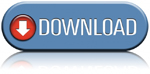 >>
We are known in the industry for the
high quality service
we provide to all our customers any time of any day.
Safe and timely
delivery of consignments with continuous follow-ups with our highly Professional Drivers.